PAINT PROTECTION FILM (ppf)
The Ultimate
Protection

For Your Vehicle
PAINT PROTECTION FILM OPTIONS


* TIP: Hover your mouse over coverage options below to visually see the coverage area on the vehicle above
Full Hood
Full Fenders
Full Bumper
Headlights
Foglights
Forward Face of Mirrors
Full Hood
Partial Fenders
Full Bumper
Headlights
Forward Face of Mirrors

***suv & truck grills are extra***
WHAT IS PAINT PROTECTION FILM?
PPF/Paint Protection/Clear Bra/Stone Guard film is a clear thermoplastic urethane that is applied on top of a vehicle's paint work. Paint Protection Film protects the vehicle from swirls, scratches, road debris, rock chips, bug splatter, bird droppings and environmental conditions to name a few.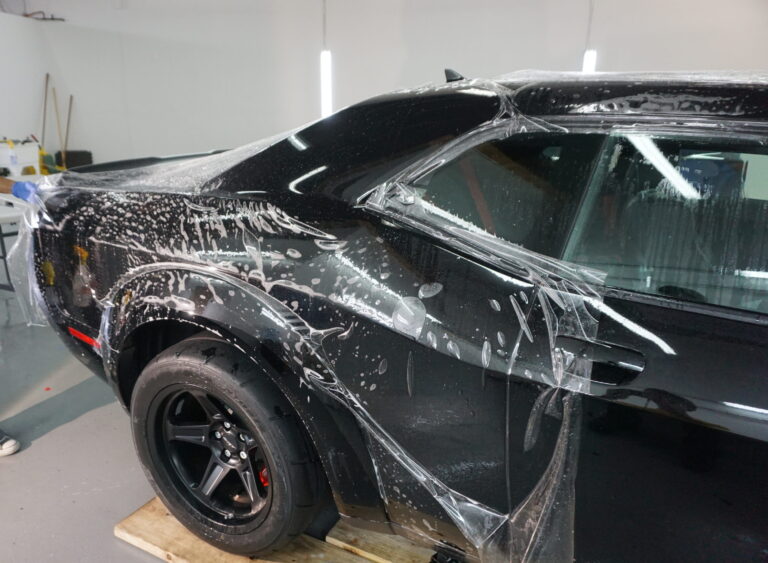 Virtually invisible! This film maintains the rich paint colour of your vehicle while offering ultra clear protection. Minimize unsightly damage and maximize re-sale value.
Key Features:
10 Year Warranty
High Gloss
Self Healing Top Coat
Stain Resistant
Good Durability
Multiple Film Thicknesses; 8mil, 10mil
A paint protection film specifically formulated for preserving and protecting a flat OEM paint finish. Whether your vehicle is matte, frozen or frosted, our STEALTH/MATTE films will keep your vehicle looking pristine. Or, give your gloss paint a fresh new look!
Key Features:
10 Year Warranty
Super Smooth
Stain Resistant
Good Durability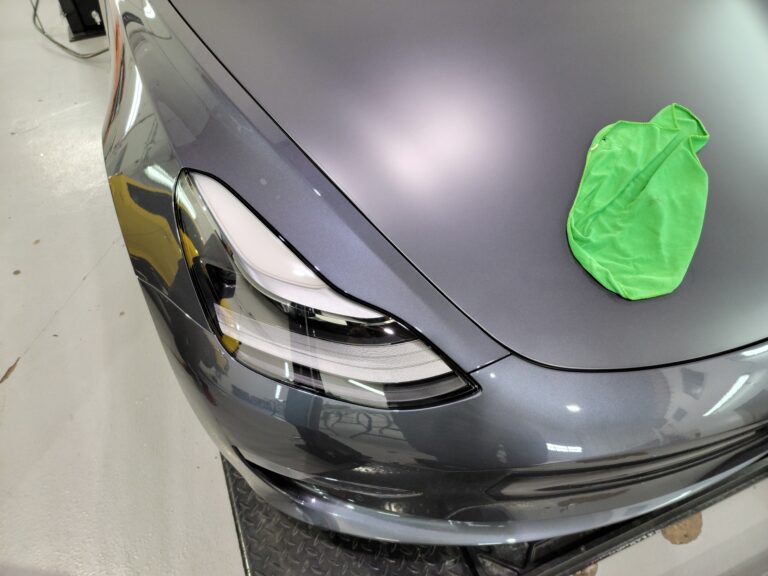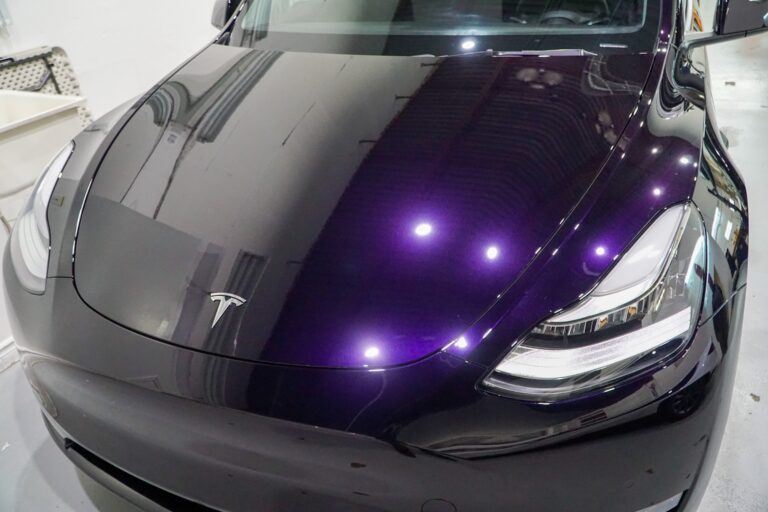 COLOUR INFUSED & FASHION FILMS
If you really want to change it up, this is for you! Add some personality to your vehicle with our line of colour infused films and fashion films. Endless options to create your own masterpiece with protection in mind.
Key Features:
10 Year Warranty
Vibrant Colours
Matte, Carbon and Damascus Film Options
Stain Resistant
Good Durability
FREQUENLY ASKED PPF QUESTIONS
I lease my vehicle, do I need paint protection film?
This is a great question! With the many changes that have been made to leasing, some will say no and some will say yes.
The reason why some say NO! These leasees would be individuals that have taken one of the many options that was offered to them at signing of their lease. Such as the "Wear and Tear Package", every dealership is different so see your specific dealer's package to know what is covered.


And why others would say YES! Here are a few key reasons we have found people that lease say yes to paint protection film.
Didn't want to pay the dealer more then what they needed to.
They found that the wear and tear package did not cover their needs for the vehicle.
Started their lease with thoughts of possibly purchasing the vehicle by the end of the lease.
Very particular in the appearance of their vehicle.
What is the expected life of paint protection film (PPF)
Our films are warranted for 10 years. This warranty covers manufactures defects: yellowing, delaminating, cracking, peeling and blistering.
Does Evelyn PFC offer a service warranty?
Yes. We offer a 1 year installation warranty, if our work starts to peel, pop or lift we will do what's needed to make it right. All within reason.
What is your booking policy?
We require a 35% NON-REFUNDABLE deposit to secure material required for your installation, appointment date and time.
Can I apply a ceramic coating on top of the film and how does it affect the self-healing feature?
Yes, Coatings can be applied to PPF. Adding a coating does not stop the film from self-healing.
Can I have PPF installed over my vinyl wrap or racing stripes?
Yes. PPF can be applied over a vinyl wrap or graphics. However, if there are any hard edges that film must cross (as in the case of stripes), it could result in some air being trapped along that edge.
I just had panels on my car re-sprayed (re-painted). How long do I have to wait prior to film install?
Recommended cure time would be 15-30 days. The most important aspect is the painters' standards. 85% of paint work that we see is far from acceptable, which means there is a likelihood the paint can be pulled up in the event the film needs to be re-positioned or removed for any reason. A signed waiver will be required prior to any work being completed. And if a vehicle owner fails to advise that any part of the vehicle was repainted we will not be held accountable.
Can I run my car through an automatic car wash?
Yes. But after an installation please wait 72 hours before getting the vehicle wet. This allows edges to settle, creating good adhesion.
If I get a partial front end wrap, will the edge of the film be noticeable?
While the edge of the film can be seen from certain angles, people generally do not notice it unless they are looking for it. However, if the dust and dirt is allowed to collect along the edge of the film, it will be more noticeable. Once the car is cleaned, it will be once again difficult to detect unless looking for it.
I have seen films that claim instant self-healing...
Yes, there are few films coming out that claim and show instant self-healing. However, this is not covered in any of the warranties. Nor do any of the companies give you an understanding as to how long this feature of the film will last. At the end of the day all urethane films heal. And some continue to self-heal over a longer period of time then others with proper maintenance. When making the choice to add PPF, do not just make it based on marketing, make it based on the installer/shop, their work, reviews, the in-person feeling they give you (Can you trust them).
A piece of road debris scratched the film on my car. Will this self-heal?
The self-healing clear coat of PPF is designed to repair itself from minor swirl marks and light scratches from car washes, etc. If a piece of debris has scratched or penetrated all the way through the clear coat on the film, it will not self-heal. The only way to fix this would be to have the piece of film replaced.
Can PPF film be installed on the glossy interior panels of my car?
Yes. PPF can be applied to any smooth surface, though care should be taken around any electronics and/or switches so that installation fluids aren't allowed to get into sensitive areas.
Can I use a pressure washer, and how soon after install?
Yes, pressure washers can be used on paint protection films provided the film has completely dried after installation (typically 72 hours) and provided the high-pressure water is not pointed directly at the edges of the film.
I am thinking of Rustproofing my vehicle, should I do it after my vehicle is wrapped or ceramic coated?
Absolutely! it would be recommended to rustproof your vehicle after it has been wrapped or ceramic coated.
When I wear polarized sunglasses, my Paint Protection Film appears to have blemishes and distortions, why is that?
This is a very common occurrence with Paint Protection Film of all brands. It has to do with the difference in refractive index between the layer of film and the paint on the car. It is most noticeable on compound-curved surfaces because the film must be stretched over these areas to allow it to be installed without wrinkles. When the film is stretched, it becomes slightly thinner in those areas which causes the phenomenon seen through polarized glasses. It can also occur on flat surfaces when the installer needs to use a drying solution (as opposed to a slip solution) such as alcohol and water to get the needed bond to the paint. This is due to the difference in viscosity of the fluids and their effect on the adhesive's properties.

Polarized glasses have this effect on a number of different multi-layer surfaces (not just paint protection film) made of glass or plastic.
Can I install a vinyl stripe on top of paint protection film and will I be able to remove the stripe without damaging the clear protection?
Yes, you can install vinyl on top of the film. We recommend waiting 48 hours after installation before doing so. You may also remove the stripe without damaging the film, if removed properly.
Will my edges be wrapped?
Yes! We will wrap edges wherever possible ie. hoods, front & rear doors, front fenders, rear fenders, trunks etc. And where we are not able to wrap the film we will line the film up to the edge.
Fabian did a fantastic job of installing PPF and tint on my car. I went to Evelyn Protective Films because of the great level of service! I can't stress that enough. He was very attentive and responded to all my questions and concerns in quick order. I wouldnt hesitate to use or recommend Fabian.
What can I say that hadn't already been said? Absolutely GREAT service! Fabian is always a pleasure to speak with. He very knowledgeable and will share some of it with you. Appointments are prompt and efficient. I could hang out at that studio for hours. His detailed glances catch details. Very sharp detailed eye of an artist who has painted on canvas. He know your automobile better than you do. I haven't asked a question that he hasn't been able to answer. Looking for something for your automobile? He knows how to assist you. Just ask! Thank you Evelyn Protective Films and Coatings.
Fabian was kind and transparent throughout the process - tint came out great.
From the beginning to the end, everything was meticulous. It was very easy to get the appointment setup, and the work itself was just amazing! I am so glad I found Evelyn to get my tint done for my Model Y! Highly recommend it for anyone!
Gabriella Costanzo
2023-08-26
Amazing job. Customer satisfaction guaranteed. Clean working environment. Highly recommend.
Very professional work done by Fabian tinting our Model Y windows and detailing another one of our vehicles. We were very pleased with the work and would highly recommend!
Best paint detailer in the GTA
Sohail Sadeghi
2023-06-18
Fabian is very well known in the Tesla community for his custom PPF & Ceramic coatings. I found his highly skilled services in 2019 to fully PPF & Ceramic coat my Model X, and have since returned yearly for restoration maintenance & cleaning. In 2022 I purchased a Model 3 and knew instantly I wanted the same level of quality protection I've enjoyed all these years. He's always busy so book early!
I had PPF installed on my front bumper and hood by another installer but they didn't join the seams very well. Also their film started to peel off after a while. Fabian identified the issues and replaced the PPF for me and I'm very happy since. There was a minor issue with the front sensors and the film (not his fault) but Fabian took care of that for me too. He is very detailed and loves his work. June 11, 2023 I went back to Fabian to do my new car and he absolutely knocked it out of the park. I've seen PPF done by a couple of other places and there is no comparison. I learned from personal experience - there are some serious hack jobs out there. Don't put up with BS when other places say they can't make it perfect because it can be done. Just go to Fabian and he will deliver!
Fabian is very professional and personable. Quality of service and product is excellent and he really takes the time for the job, so you know you'll get a great result. Thank you for setting the bar high for craftsmanship and customer service.

LOVE Evelyn PF & Coatings!!! I did research before selecting them & peppered Fabian with questions before deciding to go here. I was NOT disappointed, Fabian is a perfectionist and it shows in his work. Took my brand new 2020 Tesla Model S to him and he did a full wrap, ceramic coating, tinted windows and powder coated the wheels. My car looks phenomenal. Highly recommend taking your vehicle to Fabian!
- Linda W.

Expectations were exceeded! Fabian took the time to explain the process and options available. We were so impressed with his level of detail and care. Had absolutely no reservations. His business is very organized and professional and it extends to his staff (thanks Cris). Very pleased with the ceramic and paint protection film results. Great investment and the car looks fantastic. Thanks Fabian! S & K
- Shawn J.

Fabian is a pleasure to deal with and does meticulous work! I couldn't be more pleased. My car looks amazing and the Spectra Photosync tint not only significantly cooled the interior of my car but also added that little bit of "cool" factor. I will be seeing you in the future for the ceramic coating!
- Silvano R.