Window Tinting Services in Markham
Protection.
Style.

Heat Reduction.
Window Tint Films! They are not all created the same. At Evelyn PFC we have a laser like focus on providing the absolute best possible window films in the market.
​
We have made strategic decisions to partner with the top window film manufacturers in the industry, hand picking and testing only the best technologies. That will exceed our client's expectations.
Our work is tailored with precision and installed in a fully climate controlled environment. And with every installation it is our goal to provide a top quality experience, no matter what!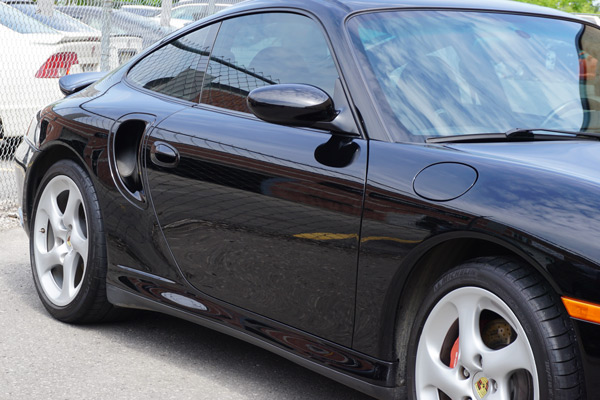 Total Solar Energy Rejected
44%
Virtually clear on glass
Eliminate nearly half of solar energy
Starting At:
$349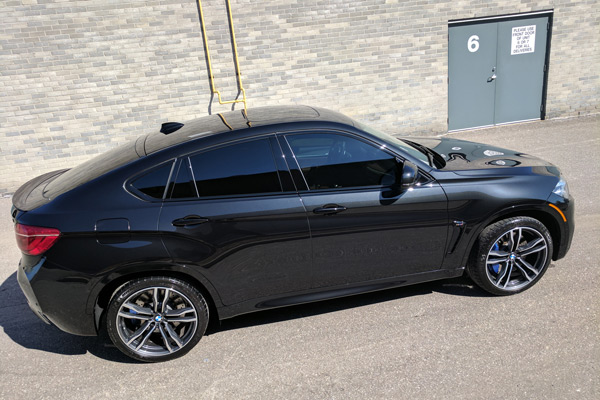 Total Solar Energy Rejected
63%
Offers virtually no low-angle haze
Nano-ceramic dispersion technology
Starting At:
$349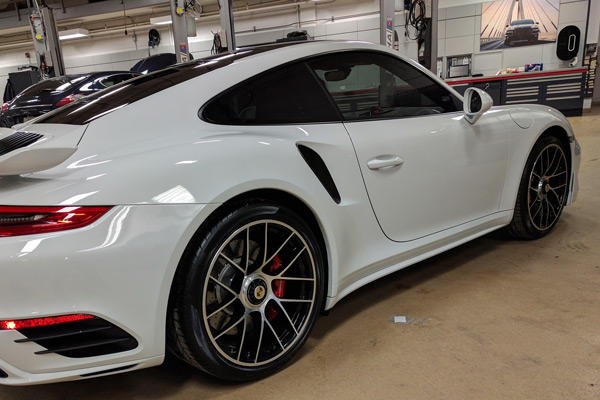 Total Solar Energy Rejected
71%
Excellent heat rejection
Lifetime no hassle warranty
Starting At:
$549
FREQUENLY ASKED WINDOW TINTING QUESTIONS
Do you offer a warranty on your window tint?
Yes, we offer a no fade warranty, a no color change warranty, and a one-time no fault warranty on all our window tint installations. Yes, that means we will fix your damaged window one-time for free!
How long will it take to install window tint on my vehicle?
Installation time ranges from 1 to 3 hours depending on how many windows are being tinted and the type of vehicle.
What do I use to safely clean my windows?
Only use glass cleaners that say they are "Tint safe". Most blue coloured glass cleaners contain ammonia , which is not good for window films.
Window film is a multi-layered polyester material with many different layers to control different properties, including Ultra-Violet (UV) light, heat, glare, and privacy. There are a number of performance levels and shades.
What do the different levels of film mean?
Film percentages stand for Visible Light Transmission (VLT), or the amount of light that is allowed through the film. The lower the percentage, the darker the film.
Can I roll my windows down right after I've had film installed?
We recommend that you leave your vehicle windows rolled up for at least 5 days after the window film installation. This allows the film to cure and adhere to the glass before the window is moved. In warm weather, wait at least 3 days.
1.

Create a stylish and custom look
2.

Solar heat rejection
3.

Glare reduction and better visibility
4.

UV protection for your skin
5.

Increased personal privacy & security
6.

Interior fade reduction
7.

Shattered glass protection
EXPERIENCED Window Tint Installers

LOVE Evelyn PF & Coatings!!! I did research before selecting them & peppered Fabian with questions before deciding to go here. I was NOT disappointed, Fabian is a perfectionist and it shows in his work. Took my brand new 2020 Tesla Model S to him and he did a full wrap, ceramic coating, tinted windows and powder coated the wheels. My car looks phenomenal. Highly recommend taking your vehicle to Fabian!
- Linda W.

Expectations were exceeded! Fabian took the time to explain the process and options available. We were so impressed with his level of detail and care. Had absolutely no reservations. His business is very organized and professional and it extends to his staff (thanks Cris). Very pleased with the ceramic and paint protection film results. Great investment and the car looks fantastic. Thanks Fabian! S & K
- Shawn J.

Fabian is a pleasure to deal with and does meticulous work! I couldn't be more pleased. My car looks amazing and the window tint not only significantly cooled the interior of my car but also added that little bit of "cool" factor. I will be seeing you in the future for the ceramic coating!
- Silvano R.